BRUNCH - The perfect recipe
From 11 am to 1 pm. Saturday, Sunday & holidays. Full table.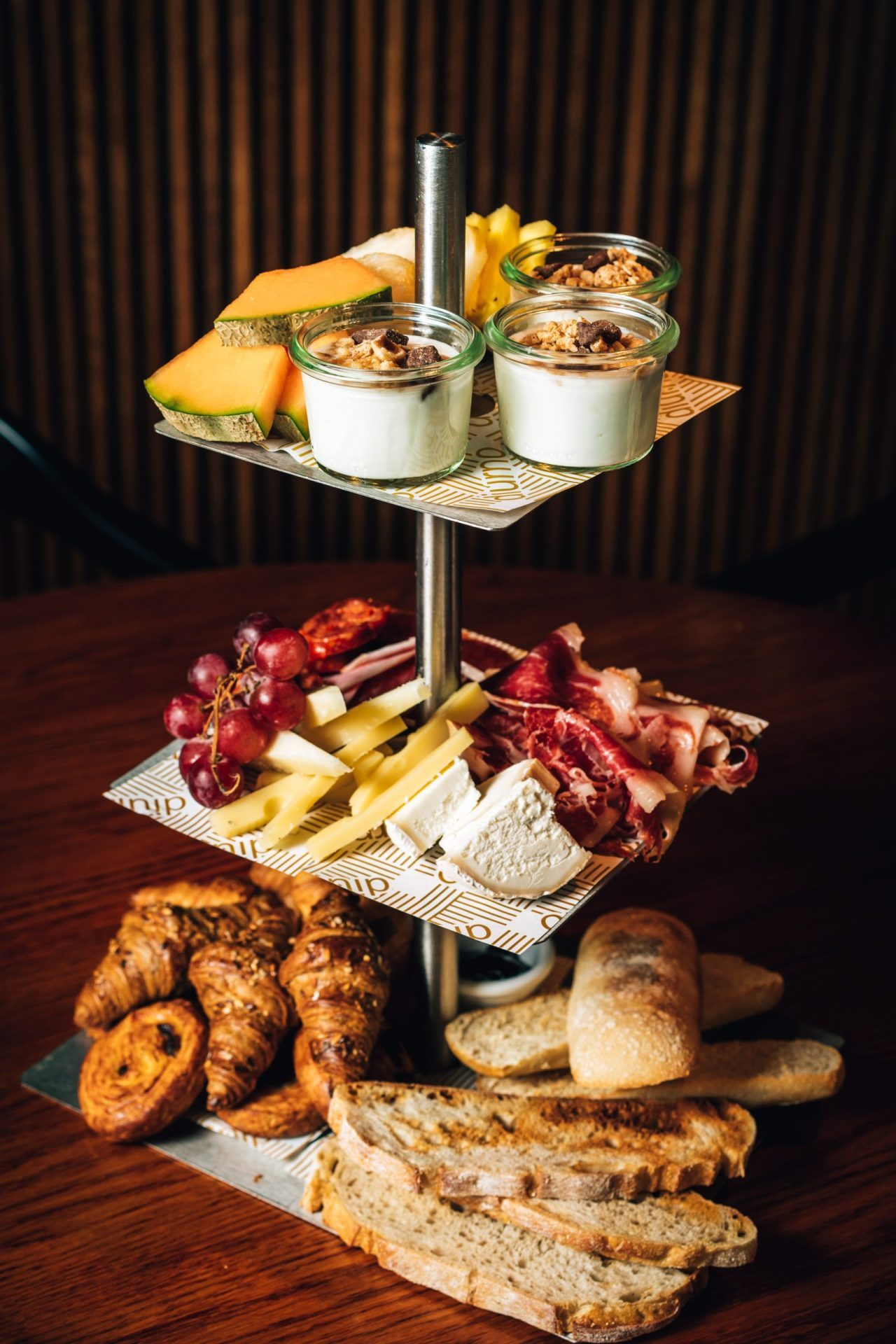 Juices & Cocktails

Río de Janeiro Smoothie: açai, blueberries, strawberry and passion fruit.
Thai Smoothie: orange, mango, banana and beetroot.
Madrileño Smoothie: orange, peach, papaya and strawberry.
Natural orange juice or
tomato juice Virgin Mary style.
Piña Colada
Venetian Spritz
Red berrys & sparkling wine sangria
Mimosa
Bloody Mary
Classic or strawberry Mojito
Welcome Tower

Option celiacs +2 € (please notify the restaurant in advance). The brunches are individual, not shared.
Double chocolate flourless cake & yoghurt with chocolate muesli
Camembert, emmental & goat cheeses.
Pickled olives, walnuts, dry fruit.
French baguette with butter, strawberry and raspberry jams.
Seasonal fruits (grapes, pineapple, melon, watermelon).
Two pieces of mini pastries per person multicereal bread.
Main Dishes

Double chocolate cake and yogurt with chocolate muesli.
Assorted seasonal fruit (grapes, pineapple, melon, watermelon…)
Greek yogurt with muesli
Cheeses: Manchego, D.O., Emmental, French and goat cheese.
Iberian ham, fuet and white sausage.
Butter and whole wheat croissant, Neapolitan chocolate and snail with raisins.
French bread and multigrain bread with butter and jam.
Choose your favourite tea or coffee