Restaurant & Bar

Spanish and cosmopolitan cuisine. With a menu designed to be shared among friends or couples, it mixes eclectic international flavors for an informal and relaxed evening…The music and the cocktails are added to three unique atmospheres in the same place surrounded by large windows that open onto the bustling streets of the Chueca neighborhood.

1. SITUATION

Located in one of the most flavorful corners of the Chueca neighborhood, close to the square to which it owes its name, you have the recently opened Mercado de San Antón, Augusto Figueroa street, known as the street of the shoe stores and next to the Calle Huertas and Fuencarral, one of the new epicentres of Madrid's shopping center.


2. ATMOSPHERE

For 15 years we have been one of the most powerful videoclubs in Madrid, we are lovers of cinema, music and culture in general. We like the Spanish, the Madrilenian, but also everything cosmopolitan. Diurno is a meeting point for the people of our neighborhood, the traveling locals and the foreigners who visit our city every day, because mixing is a pleasure!


3. CUISINE

Our menu has a strong Spanish character, but also seeks to renew some of our classic dishes with cosmopolitan touches, to work with quality raw materials with more sophisticated and fun proposals.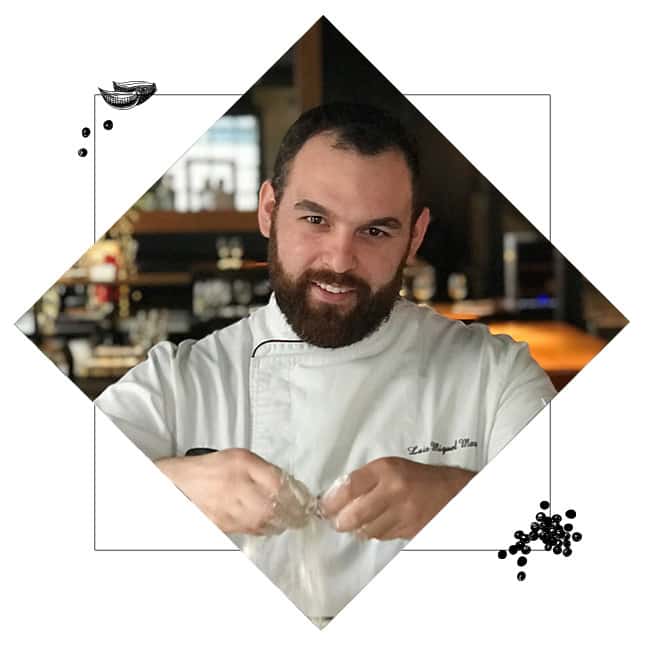 Formed in the kitchens of  Mercado de la Reina, he becomes head chef of Diurno in 2012. Innovation, perseverance and complete dedication are its "ingredients" to make an honest and quality cuisine